Your New Home Is Coming Soon With Help From THE Hawaii Real Estate Agent Who Can Help You Best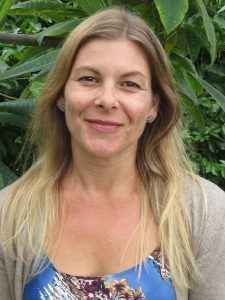 Ready to buy your home in Hawaii and wondering where to start?
Finding the best real estate agent for you is likely your next step.
To ensure that the purchasing of your new property is a success and a smooth transaction, there are a few things to look for in your real estate agent.
First and foremost, you'll want to be sure you're working with a licensed real estate agent. This can be a real estate broker or salesperson, each identified by a RB or an RS number.
You should be able to the number easily on their website, business card or any other form of promotional material.
You can follow up with your search to make sure that their real estate license is active and in good standing at Hawaii.gov using this link, https://pvl.ehawaii.gov/pvlsearch/.
You'd also be wise to choose a Realtor; A real estate agent must be an active member of the National Board of Realtors to be a Realtor as well as adhere to the professional standards of their code of ethics.
Your Timing Is Important When Making An Offer On A New Property And Choosing The Right Real Estate Sales Agent Means Choosing One That's Available For You.
In some areas of the Big Island the real estate market moves swiftly. If you want to make an offer on a property and can't reach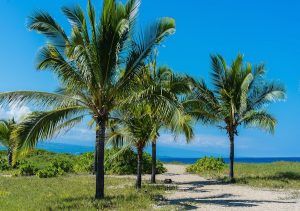 your real estate agent in a timely manner, it's possible somebody else might beat you to it.
When you call or email your agent, be sure they are responding quickly. If not, simply move on to another realtor.
In addition to being available, the best realtors look out for your needs first. If you are searching for a property, your agent should ask questions about your search.
When the right real estate agent knows the details of what YOU are looking for, they'll set you up with an MLS search; This will automatically send listings that meet your search criteria to your inbox so you'll know immediately when the best property matches for you come on the market.
Do You Trust Your Real Estate Agent?
You'll know quickly if you're working with the right agent. You'll be able to establish a good relationship with them quickly.
You'll appreciate their thoughts and opinions on properties and have confidence moving forward with them.
You may be working with your agent for a while, and feeling comfortable talking with them and asking them questions is important. After all, your new property may be the largest investment of your life, so make sure it's in the right hands.
Concluding, choosing a real estate agent is like interviewing for a job. Ask the agent the right questions to be sure that they're a match for YOU.
Make sure he/she is actively licensed and in good standing.
Surely, choose a Realtor that is available for you and looking out for your needs; Always keeping in mind they are working for you and if they are not working out, move on.
I hope reading this makes choosing your Big Island Realtor like a Beautiful Hawaiian Breeze.
Your Rock Solid Realtor,
Christina Rasmussen RS-80002